Bring Collie Flowers! We have been so busy! We have been taking advantage of the warm Spring weather and getting lots of yard work done!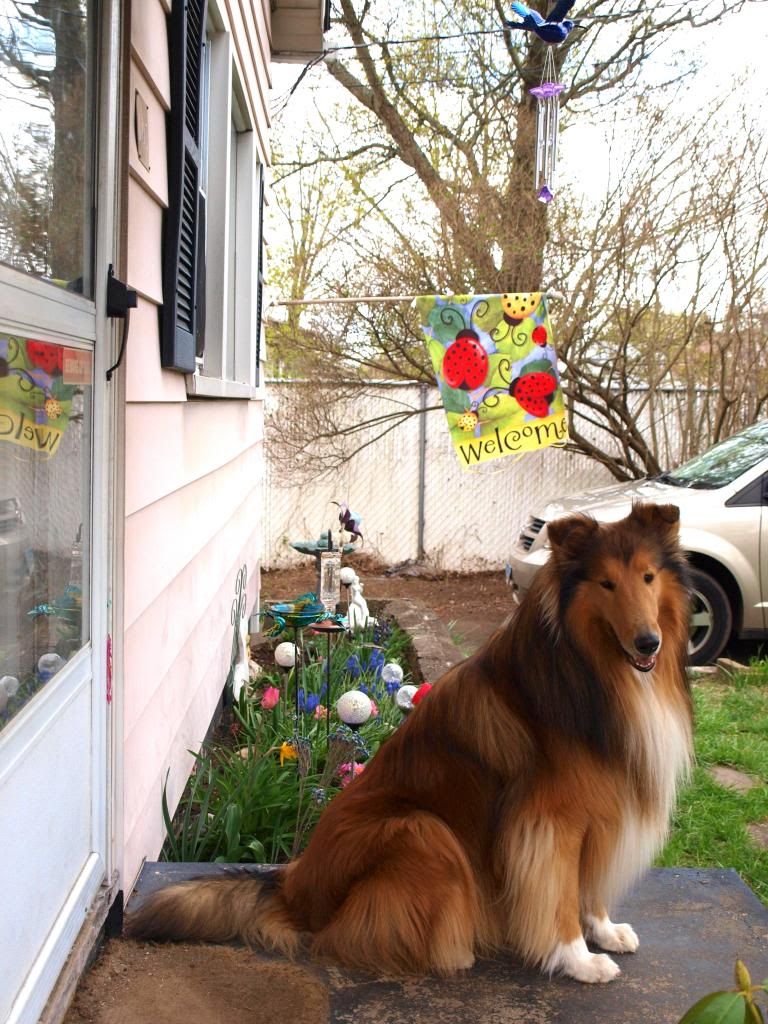 And On May 1st, a certain young champion, celebrated her 2nd birthday!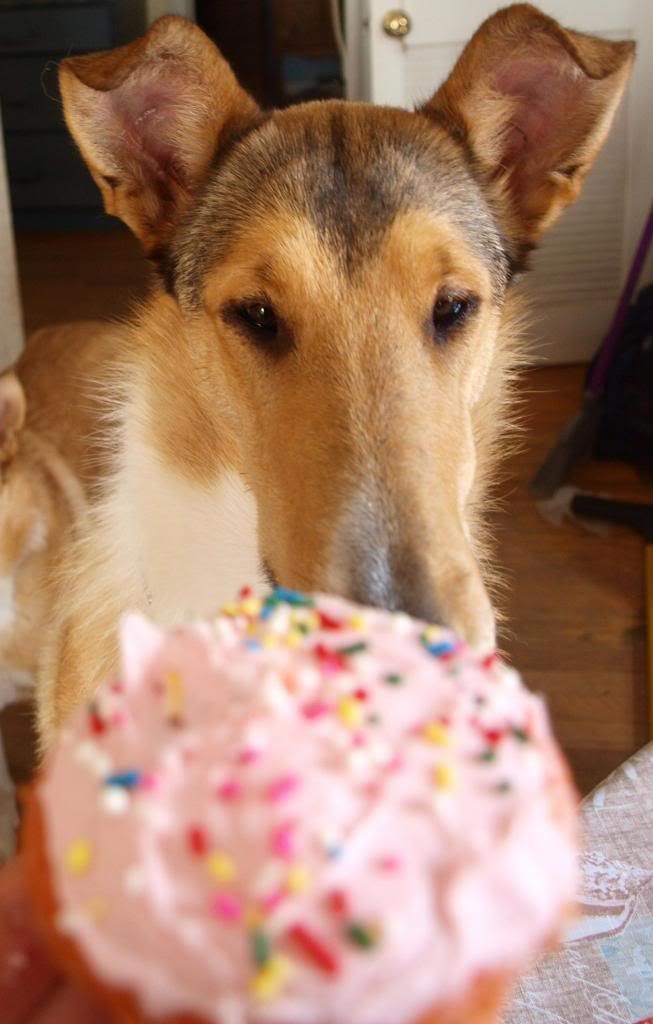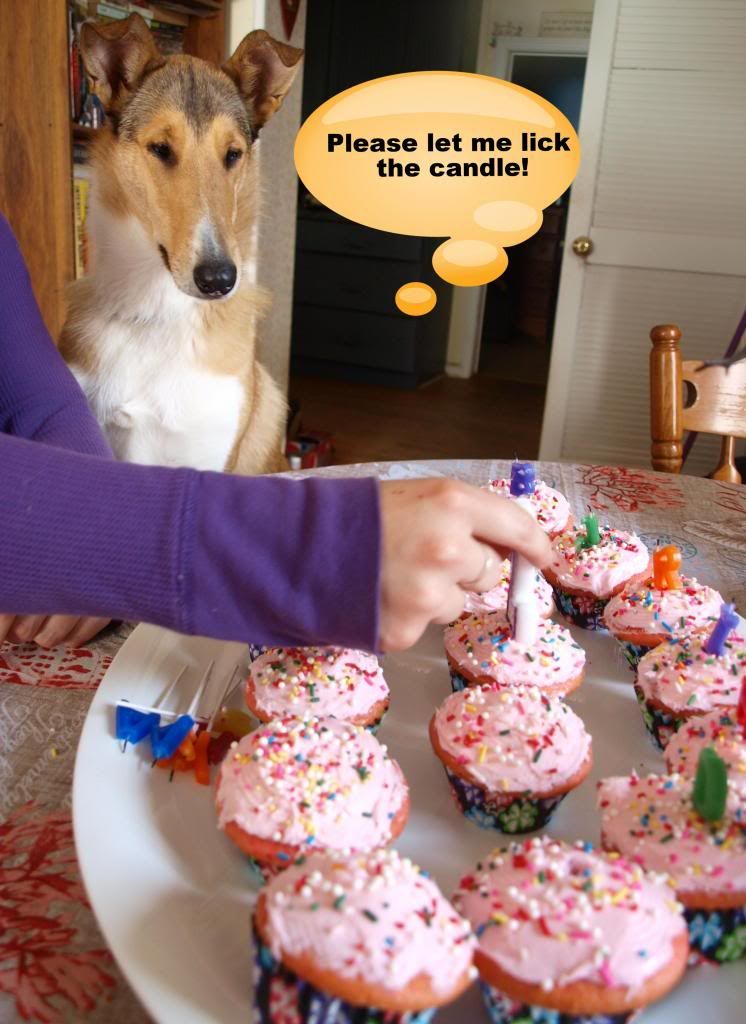 Yum!
We celebrated Scarlett's birthday with cupcakes, presents and a walk on the beach with her collie cousin, Chase.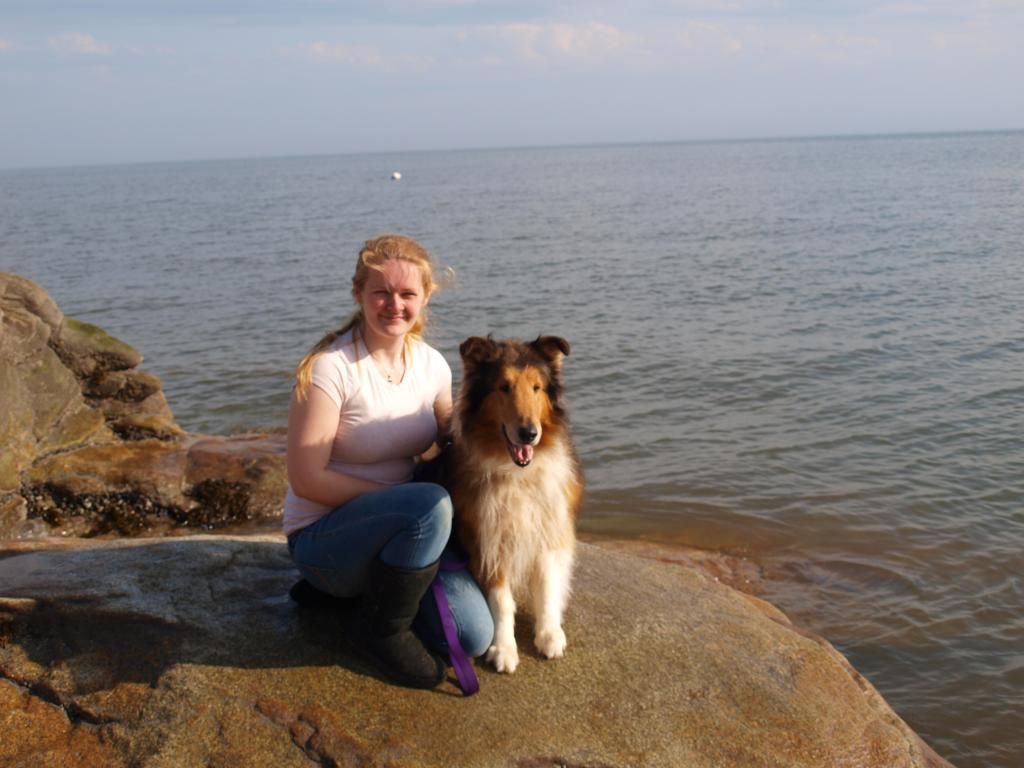 We hope everyone is enjoying this warm weather!