We thought Spring had arrived, and then woke up Monday morning to a snowstorm. It was very pretty, and we ended up with a couple of inches. By the afternoon the sun broke through, and within a few hours all the snow was gone. Yesterday the sun was shining, the temperature reached the low 50's, and so we took advantage and went for a walk on the beach.
The water was so calm, and the sky was so blue, that we all had a lovely walk. I heard we are going to see more sunshine and Spring temperatures this weekend too!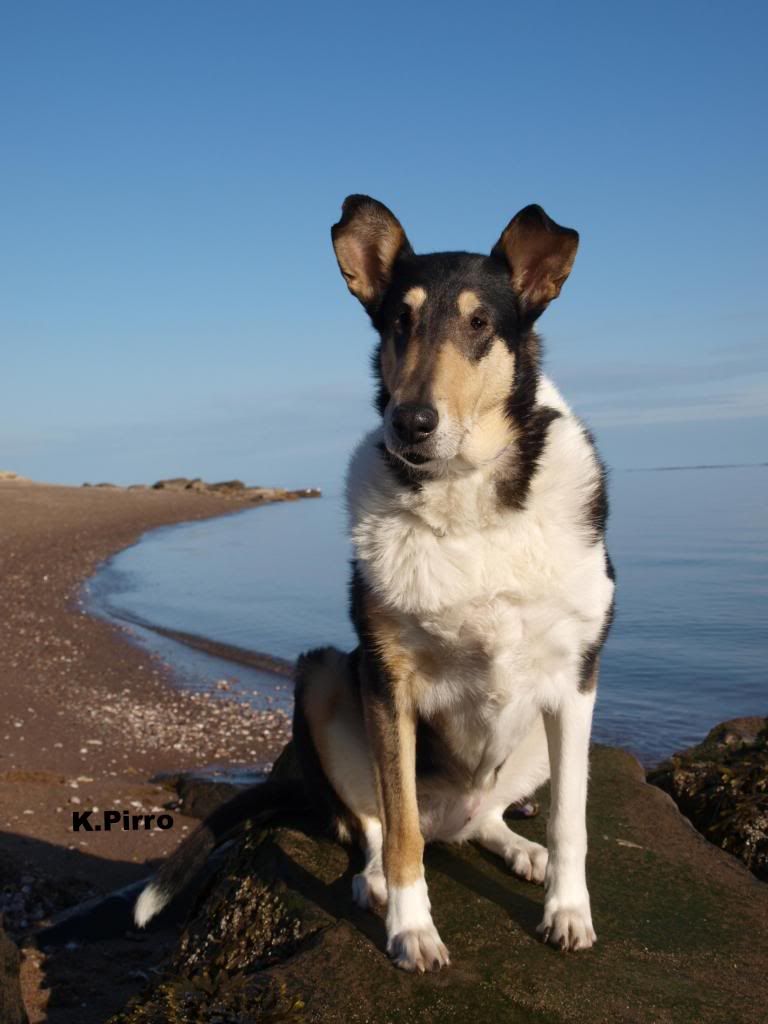 Holly, the happy collie!
Look at that smile! Somecollie was very happy!